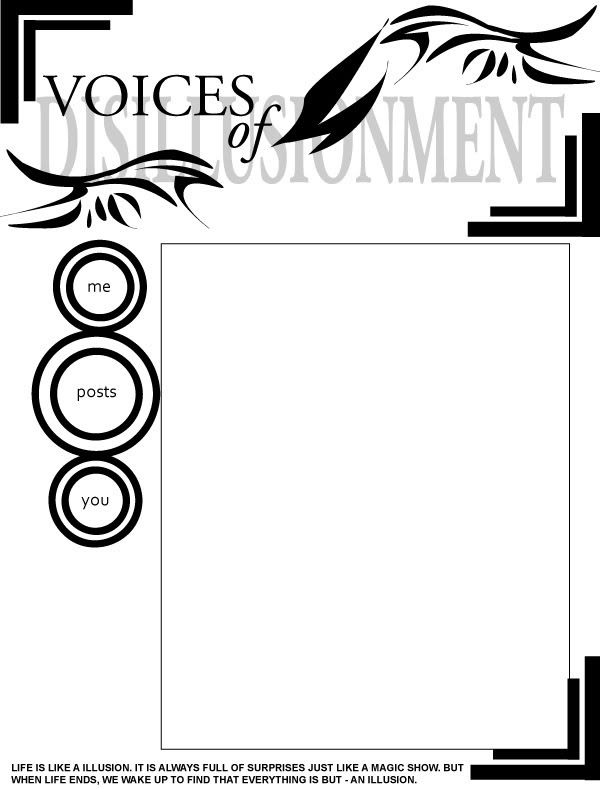 WELCOME
About Me


Rayiant Goh Swee Heng
NYP Digital Media Design
Group 05-07
Sketch Club (Tenative)
Fulfill My Vision
Graduate From NYP
Eat Well
Sleep Well
Meditate Well
Develop My Vision
Get To University
Reserved and meditative. Crude in the event of being scrutinized. Loves beautiful and mysterious things. Dull but creative. Love thoughtful people but will become overly emotionalwhen faced with neglect and trouble.